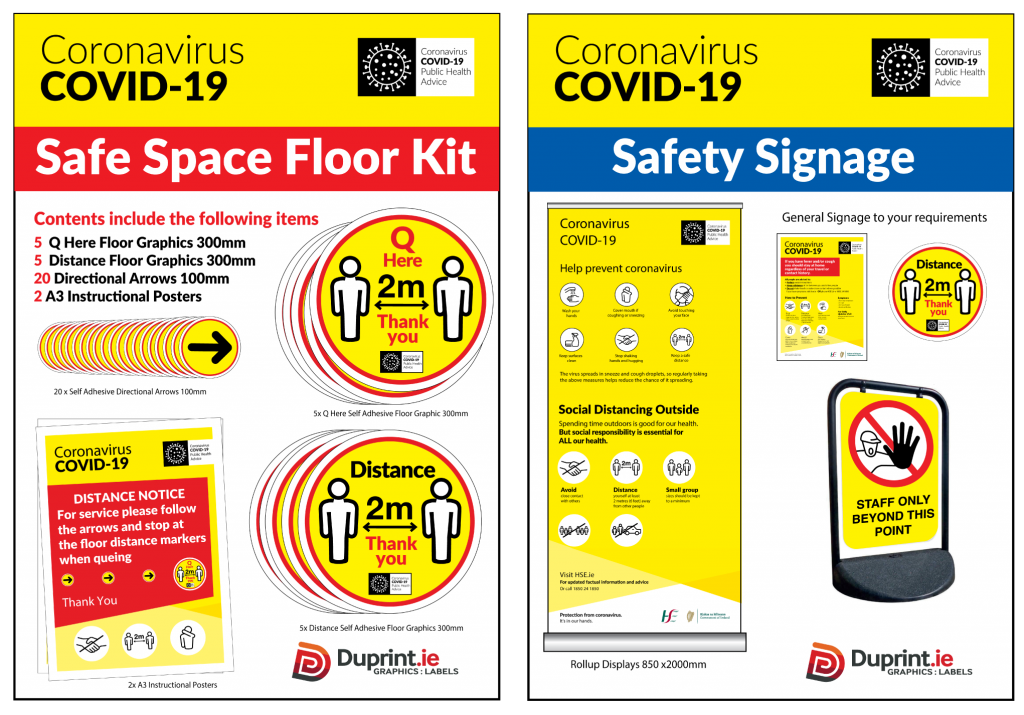 Here at Duprint we are now creating Safe Space Floor Kits to
ensure the safety of customers and workers in your business.
Kits Include:
– 5 "Q Here" Floor Graphics 300mm
– 5 Distance Floor Graphics 300mm
– 20 Directional Arrows 100mm
– 2 A3 instructional Posters
These kits can help provide information on social distancing in your workplace. All items can also be purchased individually.
Social distancing is very important to help stop the spread of the virus. We all need to ensure that we are all staying 2 metres apart.
Head on over to our online store to purchase Covid 19 signage
---
For any enquiries
Tel:042 9329144 or Email:info@duprint.ie